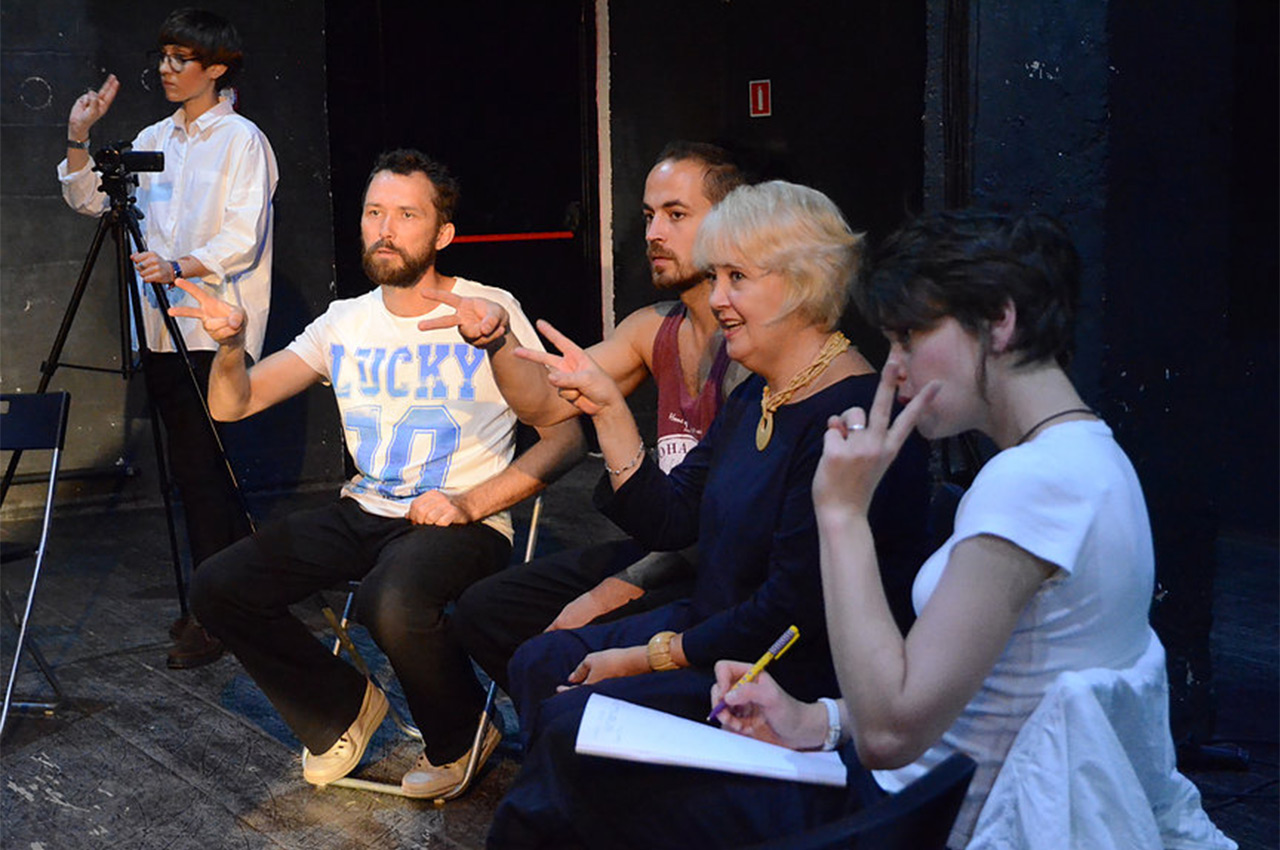 Kazan
The School started its work in June 2017.
The basis of the group of students consists of blind people with muscle-skeleton disorders.
Currently, there are 20 students. The classes of the school are held in the theater "Angle", in the Theater named after Kamala and in the gallery "Smena".
Teachers: Elena Nenasheva, actress of the Youth Theater, elocution master (speech training), Alexei Egorshin (plastics), Pavel Gustov (acting techniques).
In March 2018 the first creative laboratory of the school took place, at which the followinn sketches were shown: "Golodgrad" (director Amina Mindiyarova Kamal Theater), "Alliuki" (director Tufan Imamutdinov, Kazan Youth Theater), True Stories (director Regina Sattarova, theater «Angle"). Two of these sketches will form the basis for full-fledged performances.
The Premieres are scheduled for autumn 2018.