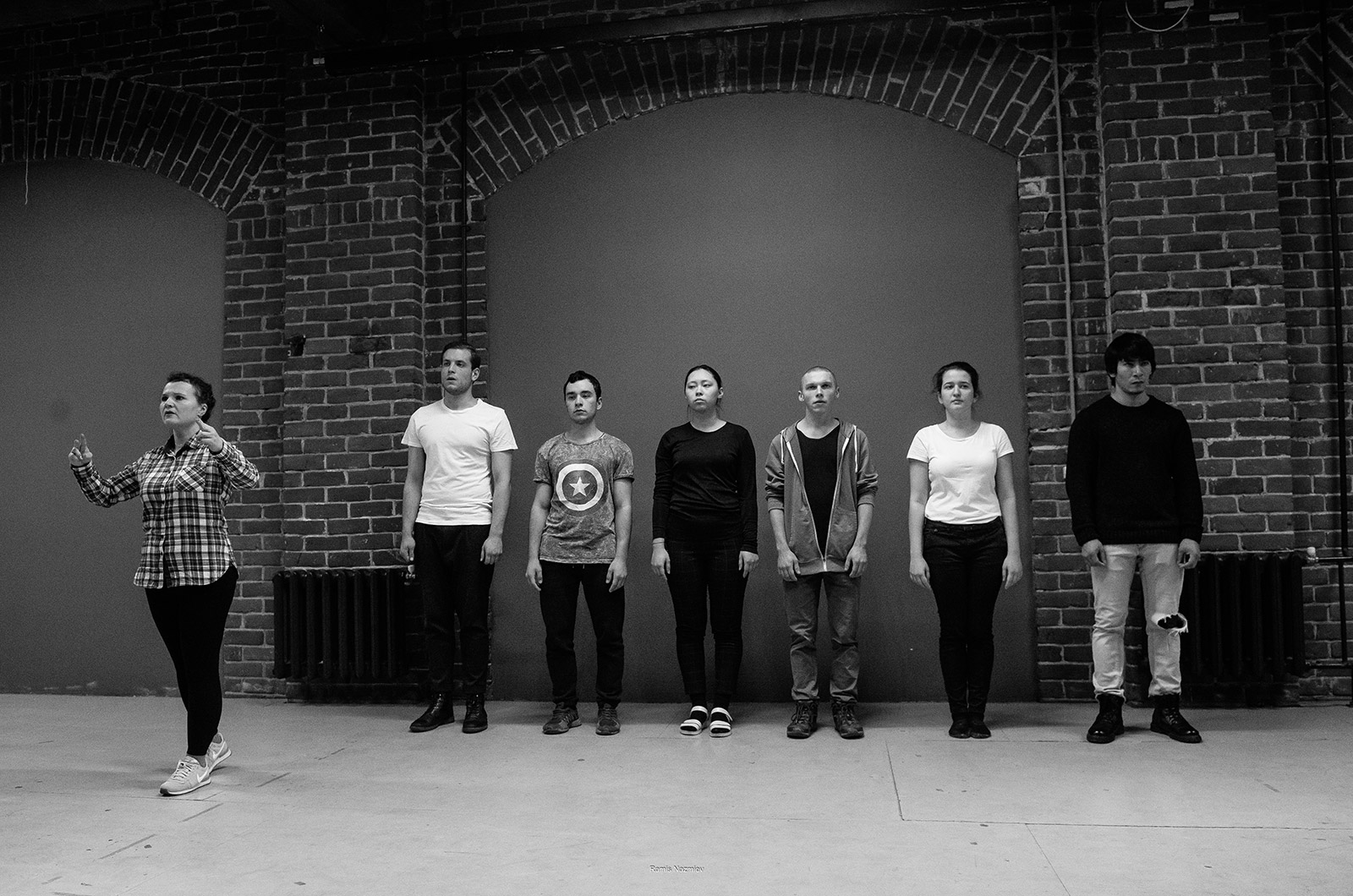 The premiere of the inclusive performance "Alluki" (Әллүки) directed by Tufan Imamutdinov took place on December 18, 2018 in the Cultural Center "Smena".The director staged a kind of a play-experiment, a play-performance with the students of "Inclusion. School. Kazan". Deaf students and professional actors recite poems by a famous Tatar poet Gabdulla Tukai, but translated into dead languages.
Five poems were translated into the endangered languages of the Siberian peoples – Shortsky language, Tuva-Tajik language, Chelkan language, Dolgan language. The poems are intertwined with vocal and choreography. Only five famous poems are translated into the endangered languages of the Siberian peoples (Shortsky, Tuvan-Tajik, Chelkansky, Dolgan). The languages of small nations have been losing their meaning and significance for a long time now. The native language stop being a form of communication between people of the same nationality, and most importantly, people give up thinking on it.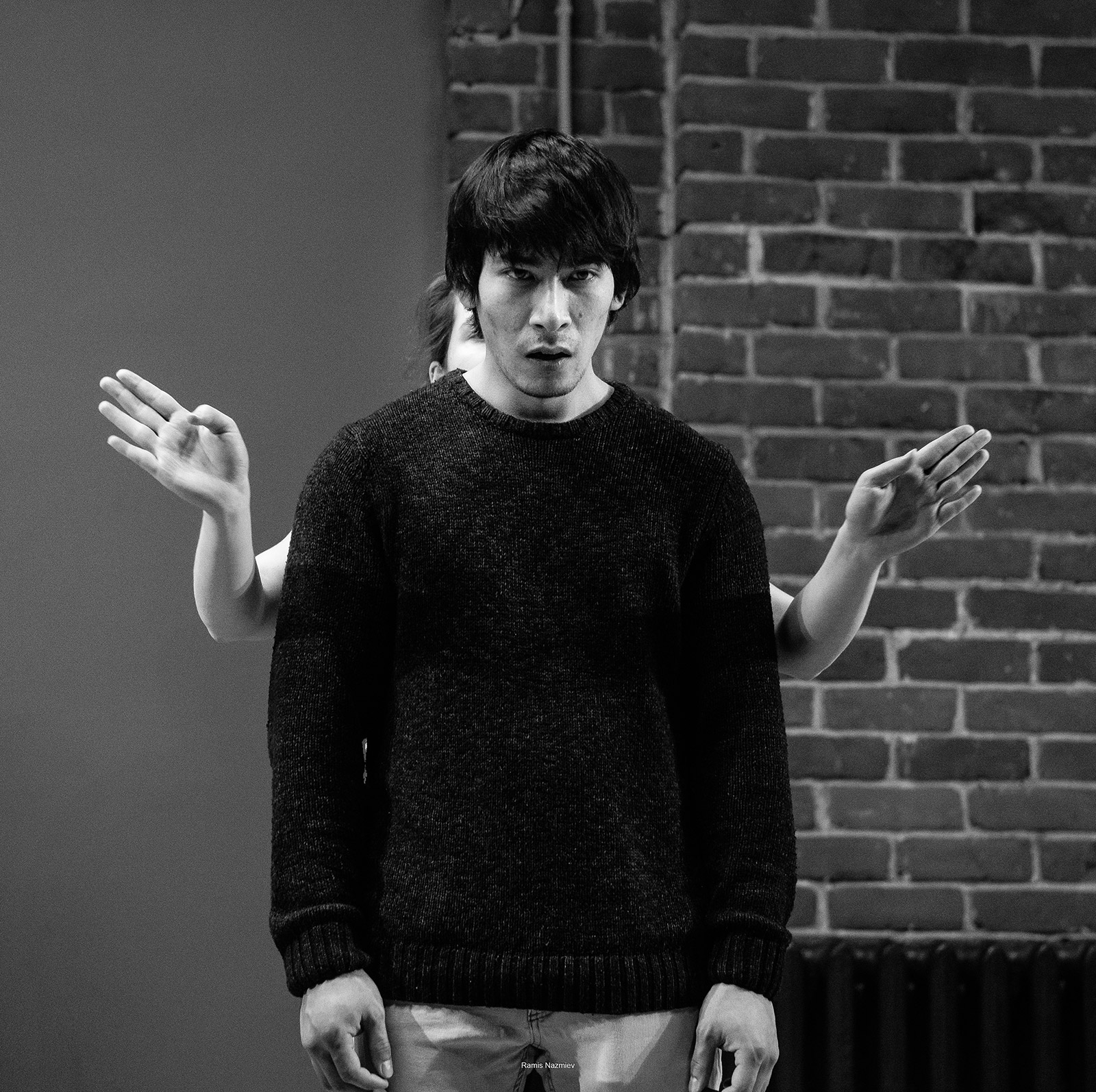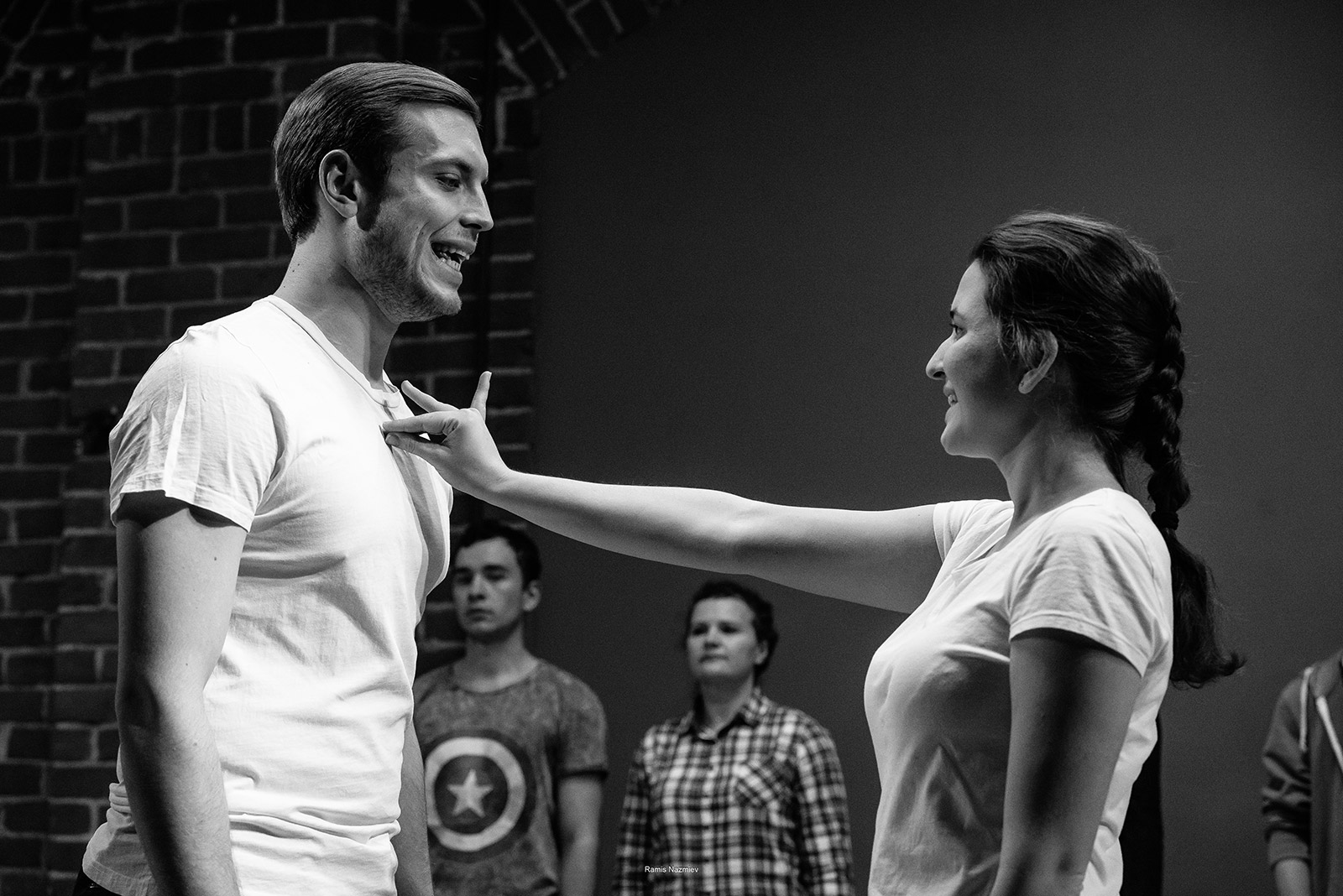 The director sets a goal for himself and the audience to touch on the problem of the globalization of our society. When is the individual image of each nation lost? "It was important for me, based on the idea of the performance, to work with deaf people who are
concerned about the disappearance of languages, although they do not speak and can not hear them. That gives this topic additional volume,"says Tufan Imamutdinov.
The author of the idea and director is Imamutdinov Tufan
Composer – Elmir Nizamov
Choreographer – Marcel Nuriev
Artist – Lilia Imamutdinova
The head of the choir – Dina Venediktova
Actors: Olga Falyakhova, Alina Ismagilova, Alena Tsoi, Ruslan Petrov, Camille Gataullin, Yegor Belov, Ilnur Garifullin.