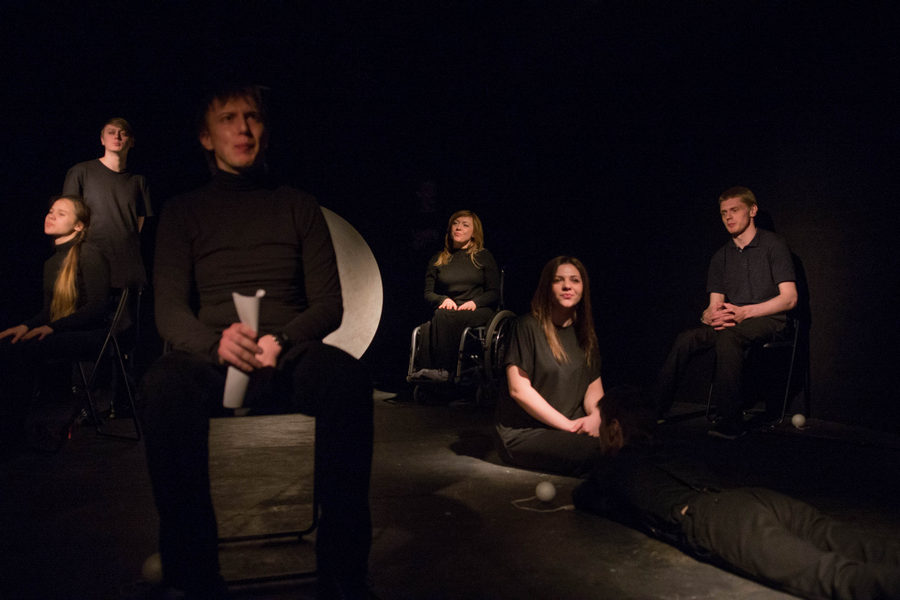 On May 6, 2018 there was a premiere show of the play "Unreality" in the framework of the spring laboratory "Inclusion.School.Novosibirsk" in "Monday is the Weekend» Theater.
The play is presented in the aesthetics of the "biographical theater". The viewer listens to the memories and reflections of the pupils of the School, as well as the actors of "Monday is the Weekend" Theater on the theme of "escape to another reality". Every person has a world of dreams, which saves him. He hides there and behind that "closed door" he becomes himself. It's very interesting and safe there.
The director Sergei Drozdov staged a play about the hidden worlds of the students of the School "Inclusion": the novice actors with physical disabilities and the professional actors of the "Monday is the Weekend" Theater. Listening to the stories, you draw a conclusion, our stories are the one, they do not have a division into health features,there is a unifying thread in them: a common desire to be happy! "When we feel sad, we want to escape from this reality to other worlds … Someone is creating … someone is looking at raindrops … someone is inventing their virtual worlds and falling into them. This is our performance – you need to be able to run into the fictional world in order to save yourself for the present, "-Sergey Drozdov says.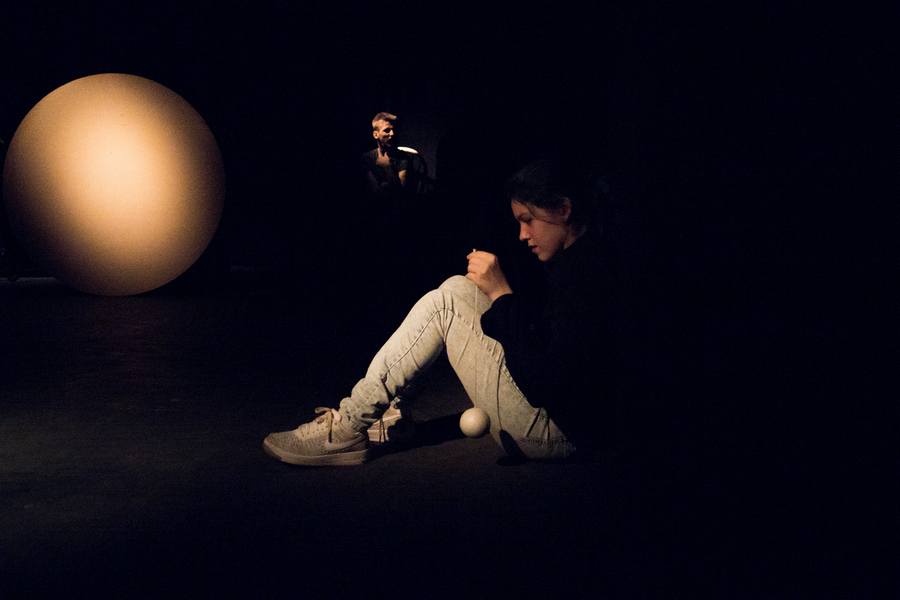 Director – Sergey Drozdov
Musical Director – Roman Stolyar
Artist – Anna Gulyaeva
Artists: Volkova Evgenia, Bersenev Denis, Goloveev Egor, Grankin Michael, Kolesnikova Elena, Kropantseva Kristina, Krupin Dmitry, Kurilova Anastasia, Kuznetsov Anton, Larionov Alexey, Stvolova Olga, Tolmacheva Anna, Shestakov Mikhail, Shvalbe Vladimir