The premiere of the inclusive performance of "King Lear" by the director and Honored Artist of Russia Natalia Garanina took place on May 20, 2018 in Yekaterinburg. The play involves deaf-blind students of drama studio
Inclusion.School.Yekaterinburg
and students of the Ekaterinburg Theater Institute.
Machiavelli said: «It's the retinue that makes the king». In the performance of the drama studio Inclusion.School.Yekaterinburg courtiers tell a well known Shakespeare's story. Lear's whim, who is tired of ruling and decided to divide his kingdom, turns into a tragedy. The solemn rhythm of the procession in honor of the King turns into a military cannonade in the struggle for power, when mental blindness is worse than physical blindness.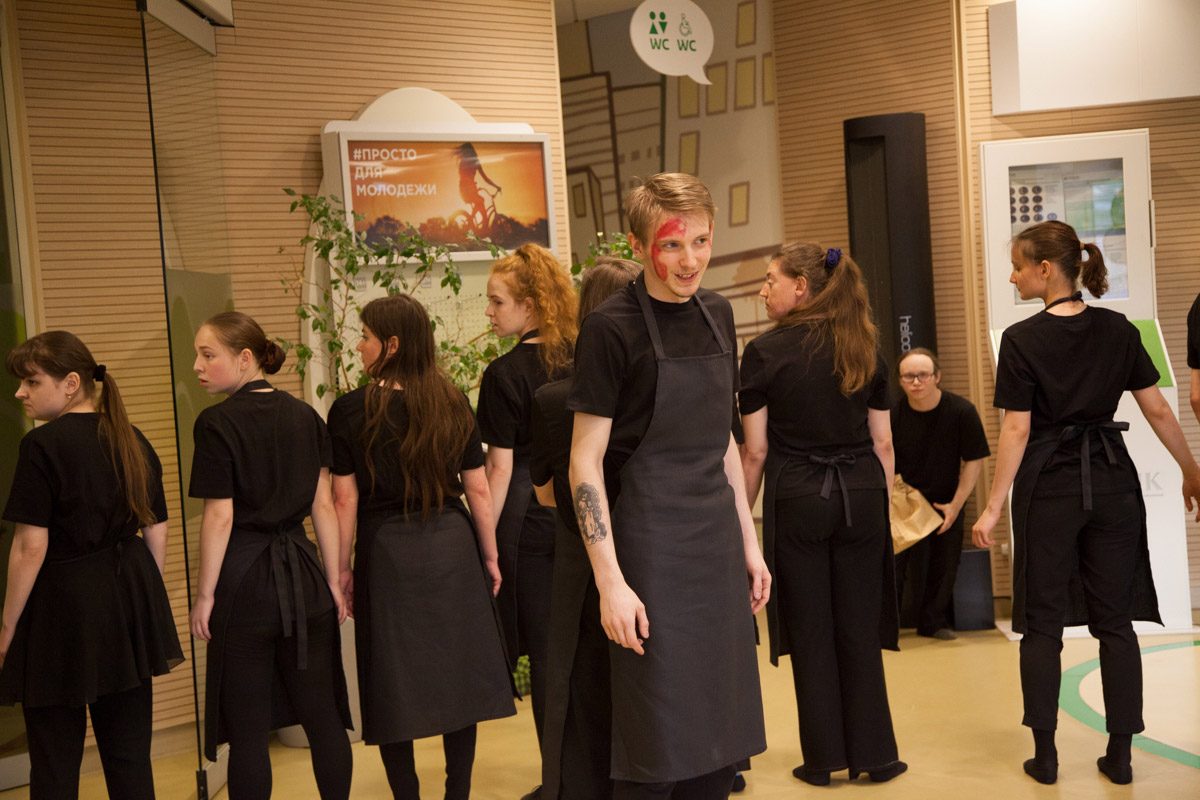 The performance won the 1st prize of the III International Festival of Inclusive Art "Inclusive Art" in the category "Theatrical Art".
Director – Honored Artist of Russia Natalya Garanina
Stage performance teacher – Maria Myakisheva
Musical arrangement – Larisa Pautova
Actors: Vyacheslav Kargapolov, Semen Mruz, Alexey Filatov, Tatyana Kiryanova, Tatyana Zyulikov, Tatyana Bragina, Denis Romashov, Arsenty Belnitsky, Artyom Chistyakov, Andrei Ababiy, Igor Kropotov, Kirill Ivanov, Yulia Fedulova, Ekaterina Miroshnichenko, Alexandra Zatsepilina, untied by you Ekaterina Shuko , Lyalya Titova, Sofya Pachkolina and others.